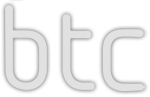 Our Mission
From the beginning of its existence, our company was oriented towards stimulating, promoting and popularizing modern solutions in the electronics market. We started with book publishing. Our publishing activities are rapidly expanding, and we continue to focus on broadly understood electronics and promotional and educational activities, training, close cooperation with universities, educational portals, and many others that flexibly adapt to market needs and customer requirements.
What we do
Currently, BTC Corporation is both a publishing house, a manufacturer and distributor of components, electronic devices and assemblies, a design and consulting bureau, a training portals operator, and a local educational partner for global semiconductor companies. Detailed descriptions of individual activities are presented below.

Kamami.pl – electronics on-line store
KAMAMI.pl is one of the most popular electronics stores in Poland. At the same time, KAMAMI.pl is the leading design office and manufacturer of starter kits, evaluators and OEMs.
The shop offer for electronics KAMAMI.pl is characterized by a modern, fast growing assortment, the availability of the offered goods "from the shelf" in both retail and wholesale quantities, the shop also realizes orders for atypical items.
Thanks to cooperation with experienced designers of electronic devices, every year KAMAMI.pl develops and implements many productions, some of which are available on the market under the KAMAMI.pl brand, others are produced under the brands of third parties.

Wydawnictwo.btc.pl – electronics books
BTC is the largest publishing house in Poland focused on publishing books and e-books devoted to electronics and automation, telecommunication, IT and engineering. BTC publications are characterized by modernity of the presented topics, a strong orientation to the issues presented in the books from their practical side, as well as a very high competence resulting from thorough education and many years of experience working with the Authors' Publishing House.
BTC has close cooperation with companies operating in the domestic electronics market, including representatives of manufacturers and major distribution companies, which guarantees – despite the rapid changes taking place in the contemporary market – the current content of published books.
Books published by the BTC are available in paper and e-book versions.

Techdays.pl – trainings for engineers
Training is not just about acquiring new skills, but one of the most important factors to improve your qualifications and increase your work efficiency – it's a measurable investment: gaining competitive advantage, competence and quality in the industry.
For many years we have organized training courses for the transfer of comprehensive and up-to-date knowledge in all fields related to electronics, automation and computer science.
We offer a wide range of open and closed training courses (paid and free). We organize training in the largest Polish cities, as well as in any location indicated by the Client.
Our clients are international corporations as well as small and medium-sized local companies.
Our experienced and qualified teaching staff consisting of a team of practice specialists allow us to prepare training strictly tailored to the needs and needs of the Client. Our additional advantage is cooperation with the most significant electronics manufacturers and the best universities in the country.
The advantage of our training, apart from content based on the latest knowledge and substantive issues supported by concrete examples, is their practical form in small groups.
We invite you to familiarize yourself with our offer!

Mikrokontroler.pl – portal for electronics
MIKROKONTROLER.pl is an information portal dedicated to modern embedded electronics, modern components and system and application solutions important to today's electronics. The editorial team, composed mainly of experienced electronics engineers, prepares and publishes presentations, articles and courses, also in cooperation with the most important companies operating on the electronics market in the Polish market.

Mcu4edu.pl – portal for STM32 enthusiasts
Mcu4edu.pl is a vortal developed and maintained by the editorial team of the portal MIKROKONTROLER.pl, dedicated to the STM32 microcontrollers from STMicroelectronics, their applications and new tools, enabling a fast start with these modern, very popular in Poland microcontrollers.
The basic activity of the portal is the preparation and publication of projects using STM32 microcontrollers, presentation of tools (hardware and software) and their capabilities, support of STM32 microcontrollers in solving their problems, and organization of competitions and trainings on STM32 microcontrollers.
Address
BTC Korporacja,
ul. Lwowska 5,
05-120 Legionowo

VAT ID:

5361968139

Phone:

(+48) 22 767 36 20

E-mail:

contact@btc.pl